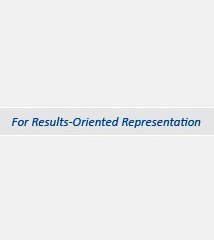 Sagat|Burton LLP provides clients with strategic advice on insurance related corporate and financial matters, litigation resolution, and lobbying on critical business issues. A major focus of the firm is providing advice on insuring and resolving corporate and securities litigation and other financial loss contingencies. Related areas include directors' and officers' liability insurance, professional liability insurance, fidelity, surety and financial guarantee insurance, and reinsurance.
Another prime focus of the firm is lobbying critical business issues at the federal and state levels of government. Forums include Congress, state legislatures in multiple states including New York , Florida , New Jersey , and California . In addition, it practices insurance regulatory law in areas including licensing and market conduct examinations, and product approvals.
Kenneth Sagat is prominently known for his wealth of experience and extensive background in insurance for, and the resolution of, corporate and securities litigation and other financial loss contingencies. Mr. Sagat counsels and represents insurers and issuers in the negotiation and resolution of securities class action and other complex litigation settlements. He also serves as an arbitrator.
William Burton is an established Washington lobbyist who has devoted his practice to insurance and banking legislative and regulatory matters. He has represented many of the nation's largest insurers and financial institutions on issues involving federal and state legislation and regulation. He has lobbied in many major state capitals.
Joshua Ronen, Professor, Stern School of Business, NYU, is an advisor to the firm for accounting, finance, banking, and economic issues.