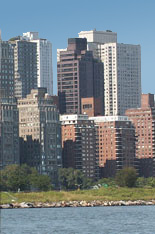 In 1999, William C. Burton established the Burton Foundation to recognize great accomplishments in the law. The program the Foundation runs would be principally devoted to rewarding legal writers, but extends to other prominent awards including "Reform in Law" and even the naming of "Legends in the Law" for lifetime achievements. Today, the awards program is nationally recognized and is run in association with the Library of Congress.
Below is William Burton's opening statement which appeared in last year's program.
June 3, 2013
William C. Burton, Founder and Chair
Burton Awards Program at the Library of Congress
Washington, DC
At first, our program focused solely on reforming legal writing. Today, the program has expanded to include so many other major achievements in law. This year, we are honored to present U.S. Supreme Court Associate Justice Sonia Sotomayor with the "Contemporary Book of the Year in Law Award" for her new memoir "My Beloved World."
I thank Michael Solow, Managing Partner at the prestigious firm of Kaye Scholer LLP, for serving as our dinner chair and joining me in recognizing all of our award winners. We are also appreciative to Morrison & Foerster LLP, Larren M. Nashelsky, Chair, and Keith Wetmore, Chair Emeritus, for their unwavering support. I also owe a debt of gratitude to the Association of Legal Administrators and its president, Paul Farnsworth, for sponsoring our publication awards.
A special thank you to Jane Roberts who leads our Public Service/Public Interest Awards Program. We are now not only recognizing the finest lawyers in the public sector, but also the best and most exemplary attorney in United States Armed Forces. We are deeply appreciative to Roberta Shaffer, David Mao and Robert Newlen of the Law Library of Congress for amassing the nominations and for their close friendship and greatest support.
Our program is also proud to honor the nation's finest and most distinguished general counsel for becoming "Legends in Law." We were delighted that Attorney General Douglas F. Gansler of Maryland was our guest speaker at a special luncheon to honor these prominent members of the legal profession. We are fortunate that Thomas L. Sager and Les Parrette are spearheading this effort and making it such a success due to their prominence and respect.
We were delighted that Roberta Kaplan of Paul Weiss and Ken Klukowski, National-Bestselling Author, Constitutional Lawyer and Law School Teacher, participated in the Point/Counterpoint program. Through Steven Mysliwiec's leadership as chair of this segment, we were successful in continuing this dynamic tradition of the awards program.
This year, as we continue to honor accomplishments in law, I hope we can also celebrate the passage of bill H.R. 1557, the "Plain Regulations Act." The legislative measure would require that all federal agencies use plain language in the regulations they promulgate.
I applaud all our winners today and thank them for being a shining example for every lawyer in the legal profession. I am fortunate to have a wonderful group of volunteers on our Board of Directors, Academic Board and committees. As Anne Kringel leaves the law school environment, we express our most profound appreciation to one of the finest academic scholars, a true leader and a great friend. Through all of our efforts, we will continue to honor those lawyers who deserve our highest praise and who have earned our greatest admiration."