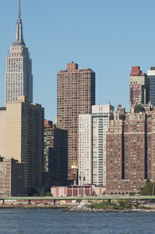 Kenneth A. Sagat, Esq.
Kenneth Sagat is prominently known for his experience in insurance for, and the resolution of, corporate and securities litigation as well as other financial loss contingencies, Mr. Sagat has an extensive background in directors' and officers' liability insurance, fidelity, surety, financial guaranty insurance, and reinsurance. For more than 35 years, he represented insurers in the negotiation of numerous securities class action and other complex litigation settlements. Since founding his present firm, he has been engaged in representing financial institutions concerning banking regulatory issues, including Dodd-Frank and CARD Act issues, and co-authored comments to the FASB and banking regulators concerning the consolidation of off balance sheet securitization entities. Early in his career, Mr. Sagat served in the United States Department of Justice, Antitrust Division, as a trial attorney primarily litigating merger matters, including a trial in a landmark merger case; subsequently, Mr. Sagat represented accounting firms in securities and other litigation, including one of the first securities class action trials. He has also served as an arbitrator, been a speaker and panelist, and written on insurance, corporate, accounting, and securities litigation issues. Mr. Sagat graduated from Dartmouth College (AB, MBA) and the University of Pennsylvania Law School (JD).
William C. Burton, Esq.
William Burton is an established Washington lobbyist who has devoted his practice to insurance and banking legislative and regulatory matters. He has represented many of the nation's largest insurers and financial institutions on issues involving federal and state legislation and regulation. Mr. Burton was also the Director of Government Affairs for Continental Insurance, which was one of the largest insurers in America . He is the founder and chairman of "The Burton Awards" which is national awards program run in association with the Library of Congress. He originated the Holme's Debates between members of the Justice Department and the nation's leading academics. Mr. Burton is the author of "BURTON'S LEGAL THEASURUS," published by McGraw-Hill. The first-of-a-kind reference tool has been in print for the past quarter of a century. It has become a stand-bearer of legal terminology and was hailed as one of the most innovative and creative books of the year by the Association of American Publishers. Mr. Burton has also authored articles on campaign financing which appeared in the New York State Bar Journal. After graduating law school, Mr. Burton served as both an Assistant Special Prosecutor and an Assistant Attorney General in New York State.