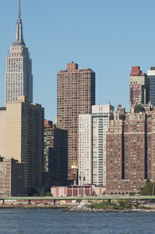 Kenneth A. Sagat, Esq.
Kenneth Sagat is prominently known for his experience in insurance for, and the resolution of, corporate and securities litigation as well as other financial loss contingencies, Mr. Sagat has an extensive background in directors' and officers' liability insurance, fidelity, surety, financial guaranty insurance, and reinsurance. For more than 45 years, he represented insurers in the negotiation of numerous securities class action and other complex litigation settlements. Since founding his present firm, he has been engaged in representing financial institutions concerning banking regulatory issues, including Dodd-Frank and CARD Act issues, and co-authored comments to the FASB and banking regulators concerning the consolidation of off balance sheet securitization entities. Early in his career, Mr. Sagat served in the United States Department of Justice, Antitrust Division, as a trial attorney primarily litigating merger matters, including a trial in a landmark merger case; subsequently, Mr. Sagat represented accounting firms in securities and other litigation, including one of the first securities class action trials. He has also served as an arbitrator, been a speaker and panelist, and written on insurance, corporate, accounting, and securities litigation issues. Mr. Sagat graduated from Dartmouth College (AB, MBA) and the University of Pennsylvania Law School (JD).
William C. Burton, Esq.
William C. Burton is a partner at Sagat|Burton LLP, New York. He is the Founder and Chairman of the Burton Awards Program. He has served as a New York State Assistant Attorney General and an Assistant New York State Special Prosecutor. For fifteen years, he was the Director of Government Affairs for Continental Insurance, then one of the largest international insurance companies. He is the author of "Burton's Legal Thesaurus," the first and only reference book of its kind written for the legal profession. The book is now in its sixth edition. When it was published forty-one years ago, Mr. Burton was given a prestigious award by the Association of American Publishers which declared the book "One of the most Creative and Innovate Projects of the Year." In 1999, Mr. Burton created the Burton Foundation and established the non-profit Burton Awards Program with the initial goal of encouraging clear and comprehensive legal writing and rewarding other monumental achievements in law. In 2010, Mr. Burton was awarded the prestigious Golden Pen Award by the Legal Writing Institute, the second largest organization of law professors in the United States with 3,000 members. The honor was given for his advocacy and impact on legal writing. Later in 2011, he was presented the "Blackstone Award" by the Friends of the Law Library of Congress for embodying and promoting the best ideals of the venerable institution. He was a Legal Reform Award recipient from the U.S. Chamber Institute for Legal Reform in the fall of 2017. In 2022, Mr. Burton was selected as a member of the Hofstra Law School Hall of Fame. The Law School selected its top 50 graduates on celebrating its 50th Anniversary. He is also the recipient of the 2022 Lifetime Achievement Award from the American Society of Legal Writers comprised of more than 2,700 jurists, professors and practitioners. The award was previously presented to U.S. Supreme Court Justices Antonin Scalia, Ruth Bader Ginsburg, Paul Stevens, and Stephen Breyer, and other prominent award winners.