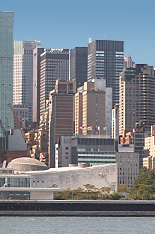 Kenneth A. Sagat as Co-Author with Joshua Ronen: The Public Auditor as an Explicit Insurer of Restatements: A Proposal to Promote Market Efficiency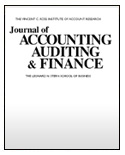 In 2007 the following article was published on the reform to require public auditors to be insurers of client restatements.
Introduction
We present a radical and admittedly ambitious proposal for reform of the public auditor-client relationship. We suggest the creation of incentives to permit public auditors to form, as an optional matter, audit risk insurers to assume the risk of a deficient public audit. We discuss in turn (i) the need for this radical structural change, (ii) why the change will produce benefits justifying the cost and dislocation resulting from implementing it, (iii) how it will work, (iv) the incentives necessary to bring it about, (v) the need for a transition period, and (vi) the resulting benefit to not only the audit process but also the promotion of efficiency in the securities markets.
In our view, embarking upon radical structural reform is worth the risk of unforeseen consequences. An enhanced audit process should result in more meaningful disclosure to investors and other corporate constituencies with the consequence that earnings surprises and resulting stock price volatility will be significantly reduced. Since investors will correspondingly have greater expectations of certainty, valuations should increase. Last but not least, litigation costs from securities class action and other shareholder litigation should substantially decline. We suggest and endorse this proposal because we think that there will be a sufficient likelihood of achieving these ends. We suggest an entirely optional approach catalyzed in the first instance by incentives since we believe that the likelihood of achieving these ends alone may not sufficiently incentivize the creation of audit risk insurers and the willingness of corporations to pay the risk premiums which will be required for audit risk insurers to assume the risk of deficient public audits...